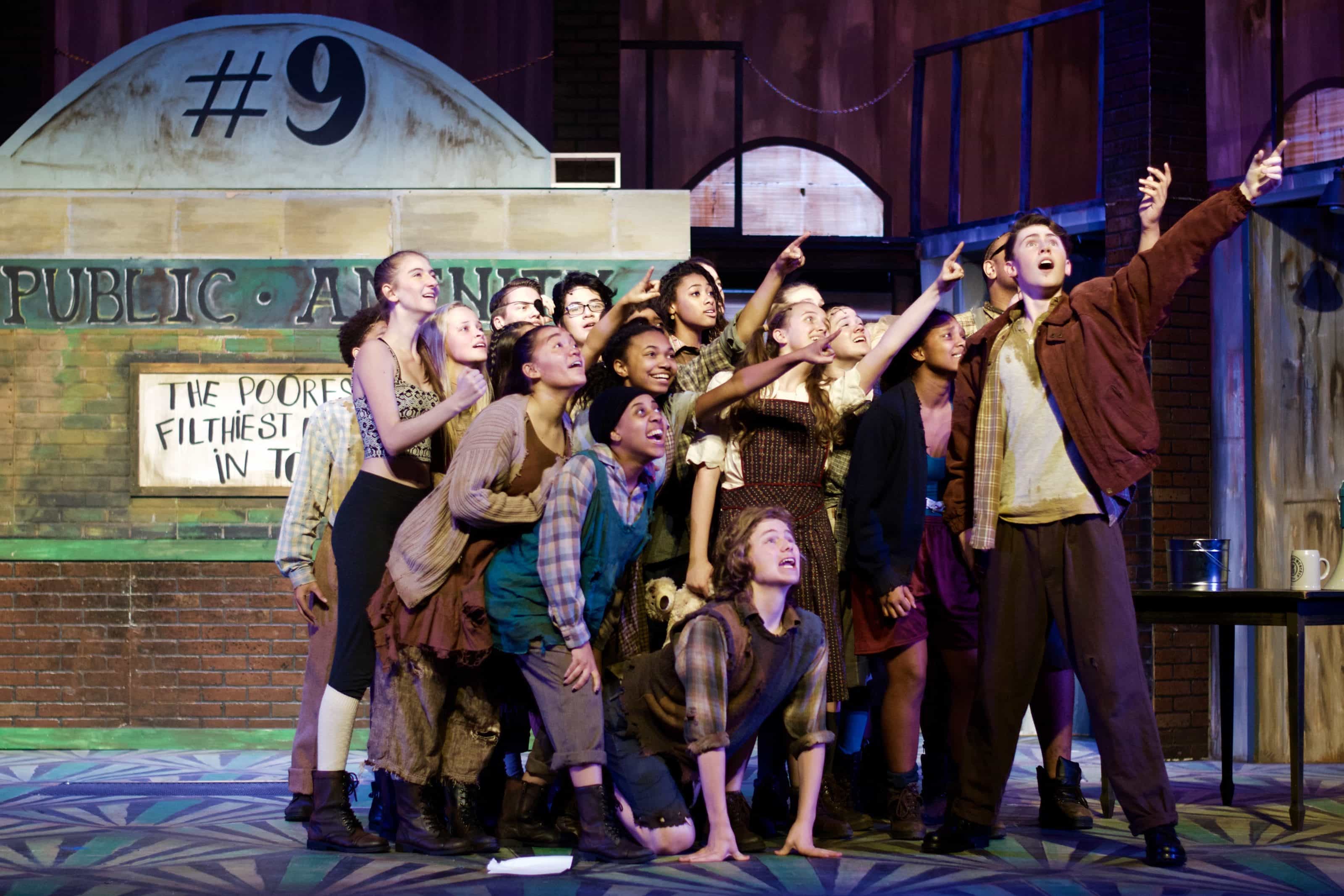 The All-School Musical Urinetown Opens This Week
Urinetown plays October 6-8, 13-15! Get your tickets now!
Urinetown tells the story of a town suffering from an unbearable 20-year drought, ultimately leading to a water shortage and a fee for all public bathrooms. It's a hilarious musical satire of the legal system, capitalist greed, social irresponsibility, and musical theatre itself!
The All-School Musical is a longstanding tradition at HSPVA that brings students from different art areas together to perform a hit musical. Urinetown features 28 students on stage with even more on the design team, in the orchestra, and on the crew.
"Over 100 students from six art areas combine to tell the side-splitting tale of corruption and greed in a fictitious world where water is scarce and our basic human rights are in question," says Urinetown director and Theatre Department faculty member Charles Swan. "Students from all grade levels have been working since May to present the highest quality All-School Musical in our 45 year history. The annual All-School Musical at HSPVA is proof that when our students come together to make art, magic truly happens!"
HSPVA Theatre student Hank Funderburk ('17) plays Senator Fipp, a corrupt politician who takes bribes to maintain abysmal bathroom conditions. Funderburk says, "Urinetown is the most ridiculous, nonsensical, and overall strange show I've ever had the pleasure of being a part of. I am entirely confident that there is not a single show like it on Earth. I love getting to work with all of the amazing people from the different art areas in order to bring this weird, weird show to life. The story, the premise, the music—all of it is hilarious and amazing (the actors are pretty awesome, too, if I do say so myself). The title may be gross, but you will NOT want to miss Urinetown!"
Urinetown plays October 6, 7, 8, 13, 14 and 15 at 7:00pm in the HSPVA Denney Theatre. Tickets start at $15.
Take a peek behind the scenes!