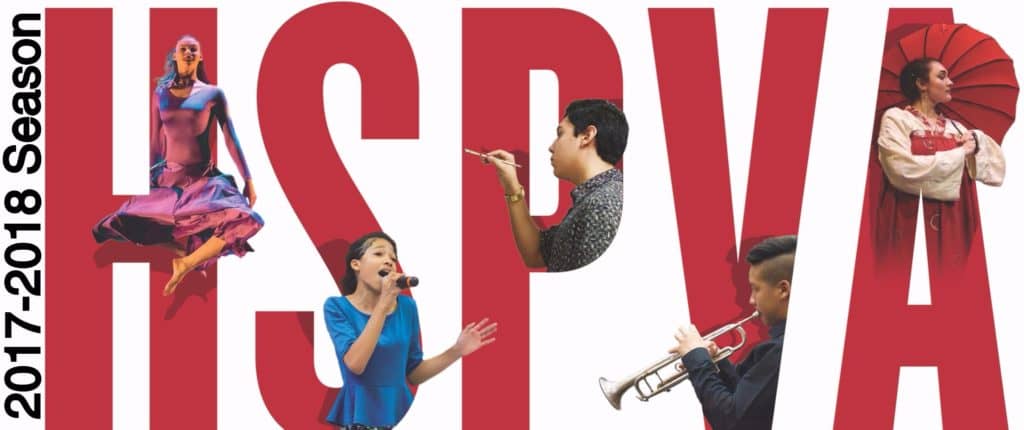 Theatre Department Season
April 5-7, 7:00pm
April 7, 2:00pm
A tale of star-crossed lovers
By William Shakespeare
General admission seating
HSPVA Black Box Theatre
A feud between warring households disrupts the city of Verona and leads to a tragic end for Romeo and Juliet, who, as fate dictates, succumb to the passion of forbidden love against the will of their powerful and unforgiving families. Follow one of the world's most iconic couples through this story of romance, murder, and tragedy!
RED STUDIO SERIES
November 29, 6:00pm
November 30, 6:00pm
December 1, 6:00pm
GRAY STUDIO SERIES
April 24, 6:00pm
April 25, 6:00pm
April 26, 6:00pm
General admission seating
HSPVA Black Box Theatre
Stay tuned for Studio Series information! Studio Series productions are pitched and produced by HSPVA Theatre students. Past projects have included original children's theatre touring local elementary schools to avant-garde explorations of current social issues to contemporary takes on classic plays.
Your Visit to HSPVA
HSPVA
4001 Stanford Street
Houston, Texas 77006

The HSPVA Box Office is in the Commons, directly outside the Denney Theatre.
The best way to purchase tickets is online at www.hspvaboxoffice.com.
We accept cash, check, Visa, MasterCard, Discover, and American Express.
The best way to reach the Box Office is via email. Contact us now!
The Box Office is open 60 minutes prior to the performance and through intermission. The theater is open for seating 30-15 minutes prior to curtain, depending on the production.