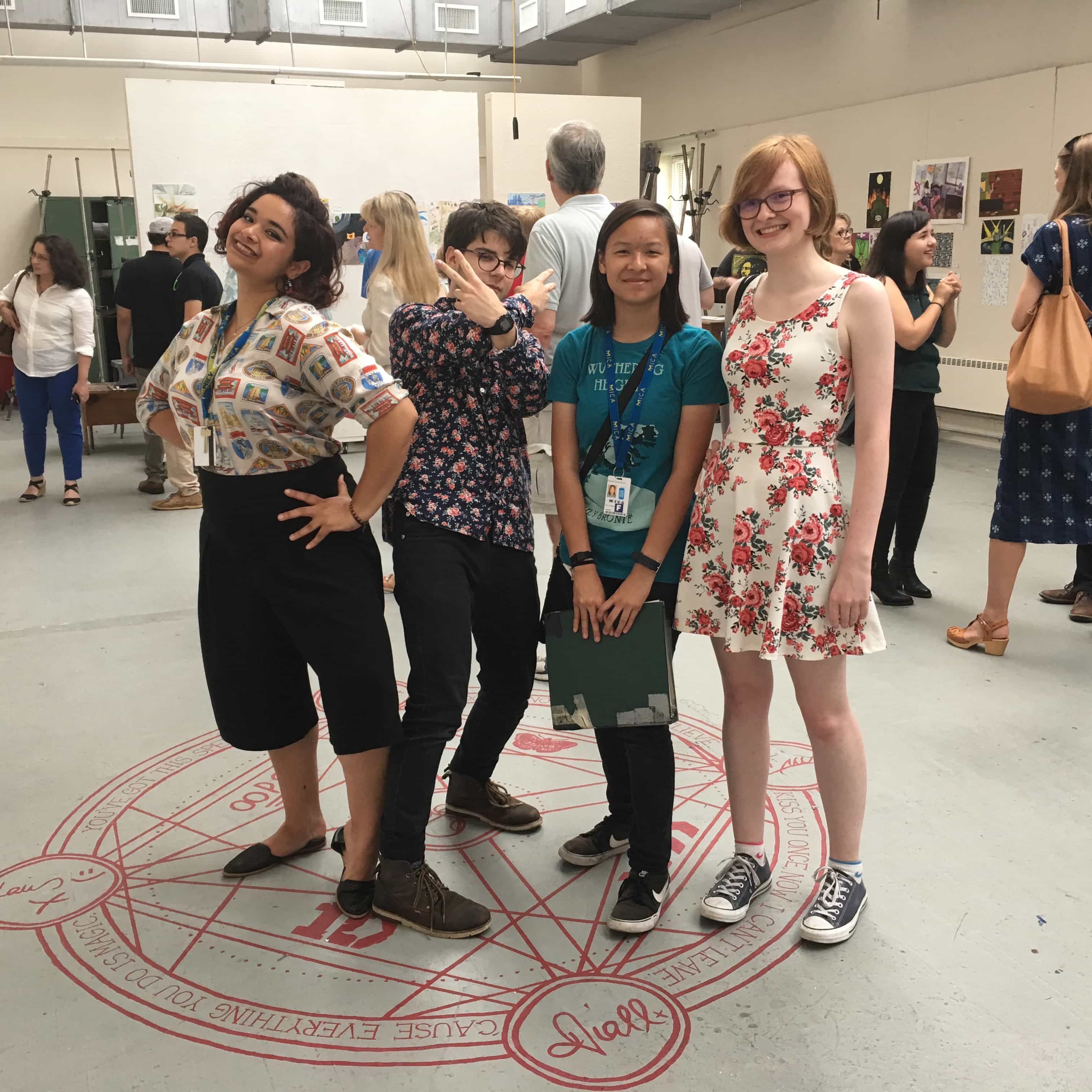 Incoming Seniors Return from College Summer Programs
This summer, HSPVA Friends awarded $25,000 to 26 students to help them pursue their passions and further develop their skills at specialty programs around the country. As they return to HSPVA for their senior year, they are eager to showcase everything they have learned.
Pictured (left to right) are seniors Claudia Garcia, Michael Hoyal, Lizzie Bomba-Bloom, and Kiera Boyle who all attended the MICA Summer Pre-College Program. Claudia, Michael, and Lizzie received scholarships from HSPVA Friends' Art Guild.
Claudia says, "Textile design has been a passion of mine and having the opportunity to explore and learn more about it in an advanced and independent environment is amazing. I learned more about modern patterning, textile design, and new techniques that can be implemented into my own designs."
Lizzie says, "I took the Digital Photography core course and Illustration workshop. In these classes, I became more skilled with digital media and narrative art, which I will apply as I elaborate upon my artistic vision."