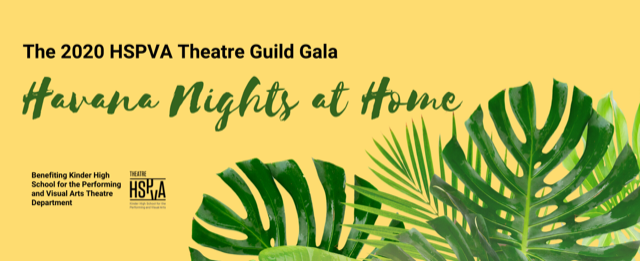 The 2020 Theatre Gala is now
Havana Nights at Home!
The Gala is the most important fundraiser for the Kinder HSPVA Theatre Department's upcoming 2020-2021 Season. The revenue from the silent auction is crucial to meeting our goal of $45,000, which will pay for set and costume materials, master classes, script licensing, consulting faculty, and so much more.
With Havana Nights at Home, you can still bid on all the silent auction items you expect from this annual Gala, but now you have a whole week to compete for an amazing array of prizes, including vacation vouchers, restaurant gift cards, and other gems!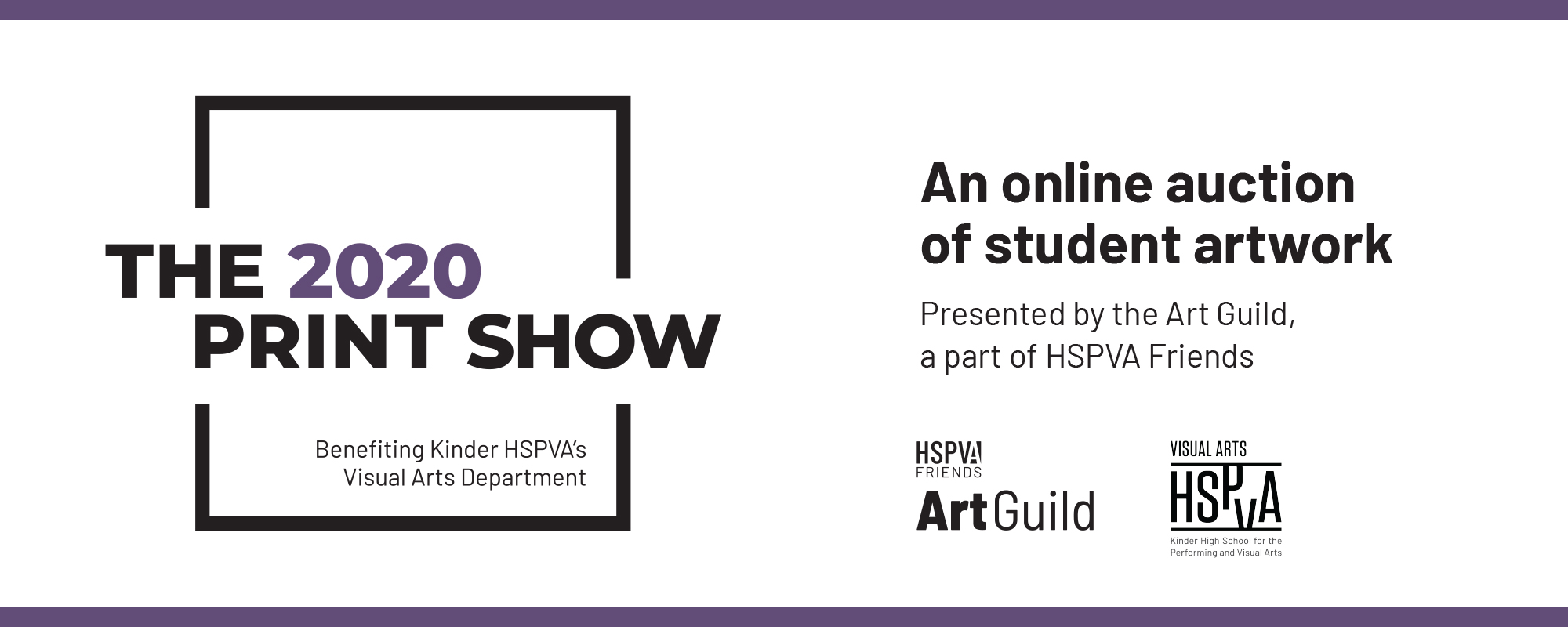 The 2020 Print Show is now
Print Show in PJs!

The annual Print Show celebrates and supports the Visual Arts Department of the Kinder HSPVA. Proceeds provide consulting faculty, instructional art supplies, masterclasses, equipment, scholarships, and more! The Visual Arts Department cannot deliver their outstanding curriculum without your support.
As always, the Print Show is the one time each year when you can bid on 100+ pieces of student work – but this year, you don't have to leave your couch! You have a whole week to compete for each piece. Be sure to select the "Buy Now" option to secure your favorites.