Masterclass Series
presented by the Kinder HSPVA Student Council
Now is the perfect time to learn something new.
Would you love the chance to spend an afternoon as a Kinder HSPVA student? Which art form do you wish you knew more about? You're in luck, because the members of Student Council are sharing bite-sized lessons in Dance, Theatre, Creative Writing, Music, and Visual Arts!
Each Masterclass is taught by students who are experts in their chosen discipline.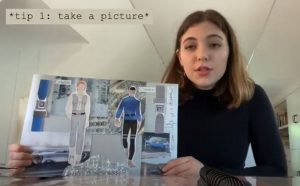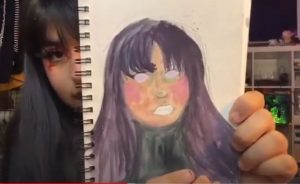 "The idea stemmed from Student Council's desire to find a way to engage with the student body during quarantine," says Alexa Halim ('21), StuCo's Co-Artistic Director. She said it was a group effort, but that she was personally inspired by recent Zoom classes she's been able to take from instructors all over the world. This is a way for current students to dip into another art area for an afternoon.
StuCo hopes that members of the wider community will try out these lessons as well – particularly parents, alumni, or younger HISD students who really want an inside look into one particular art area. Of course, Alexa recommends trying them all!
"The classes are geared toward beginners who don't have much experience in the field and just want to learn the basics," Halim explained. For instance, Alexa – a dance student – enjoyed Ian Dessauer's ('20) Masterclass on jazz. "I love listening to jazz," she said, "so it was really cool to learn how the infamous 'jazz sound' is created."
Already, there are Masterclasses available from every art area, from spoken word poetry to design portfolios to mariachi. All are available for free on the Kinder HSPVA YouTube channel. Check them out below, and pick up a new skill or appreciation from home!