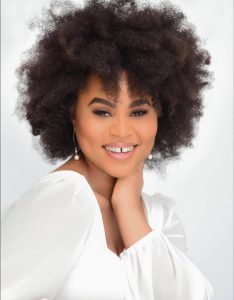 Chandler Foreman (Instrumental '15, pictured above) was crowned Miss Texas back in July, and next week, she'll compete in Miss America 2.0. She is using her reign to advance social service projects near and dear to her heart, including leadership education. Learn more about her projects here, and be sure to cheer her on at the competition, which you can catch on NBC, 12/19/19 at 8 PM EST! (photo from misstexas.org)
Everette Harp (Instrumental '79) will headline DocFest Presents on 12/28 at Kinder HSPVA, to welcome new HSPVA Jazz Hall of Fame inductee Michael Rojas (Instrumental '80). Proceeds benefit jazz students and alumni, and attendees will get to hang out with Doc Morgan and Ms. Bonner! Tickets are available here.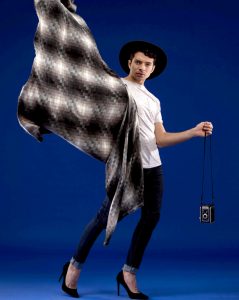 Alan Gonzales (Theatre '12) is a competing designer on the new season of Bravo's Project Runway. Though he started in theatre, Gonzales studied fashion at Houston Community College before launching his own line. You can check it out on his site, and be sure to tune in on Thursday nights to Bravo, or online at Bravo.com to catch the latest episode. (photo by Ashkan Roayaee for Outsmart)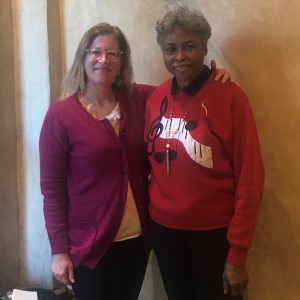 Retired Vocal Department Chair Ms. Pat Bonner recently visited New York, and sent us some excellent alumni updates (and photos to go with them)! There she is (left) with Sharyn Pirtle (Vocal '87) who founded and directs Young at Arts, an after-school fine arts program for under-served students in the Mt. Vernon, NY area.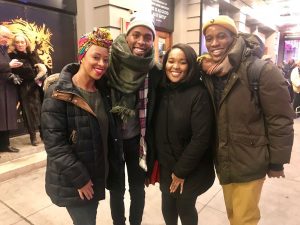 From New York, a great photo of Judith Franklin (Vocal '97) with Jhardon Milton (Theatre '12) both of whom are in the ensemble of Tina—The Tina Turner Musical with Alauna Wilson (Vocal '11), an Executive Assistant at SONY/RCA and Jarvis B. Manning, Jr. (Vocal, '03) who is in the ensemble of Ain't Too Proud…The Life and Times of The Temptations.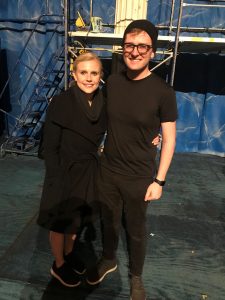 Also, Morgan McInnes (Vocal '11), who is both a sales rep for Fareva Manufacturing and an independent voice-over artist with Wiley DeWeese (Instrumental '10) who is currently the Music Director for The Lightning Thief: The Percy Jackson Musical on Broadway.