On behalf of Chairs Frank and Evelyn Angelle we are pleased to invite you to the 2020 Encore Luncheon! Join us in honoring our 2020 Distinguished Alumni, Rhoda Boone Lane and Will Boone.

About Our Honorees
For the first time, the annual Encore Luncheon will honor not one but two Distinguished Alumni: siblings Rhoda Boone Lane ('97) and Will Boone ('01).
Rhoda and Will graduated from Kinder HSPVA's Visual Arts Department and have achieved great success in commercial art and fine art, respectively. Rhoda is a Food Director for Condé Nast, producing a myriad of video content each week for America's favorite cooking publications: Epicurious and Bon Appétit. After launching her career in photography and styling, Rhoda found her home in the foodie world—now, thousands of people count on her to curate the next big trends in the kitchen. Younger brother Will has risen to the top echelons of the fine art world, with major installations and shows in California, New York, and Europe. Taking inspiration from music subcultures and classic Texas imagery, his work includes graphic paintings, immersive installations, and precise sculptures. This month, he opened his first solo museum exhibition, Highway Hex, at the Contemporary Arts Museum Houston. Together, Rhoda and Will demonstrate the inspiring range of possibilities opened to students equipped with an HSPVA education.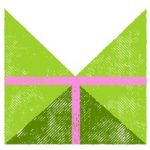 Each year, HSPVA Friends' Encore Luncheon raises vital funds for art area supplies, state-of-the-art technology, specialized teachers, and other essential building blocks required by Kinder HSPVA's rigorous arts curriculum. The proceeds from the luncheon go directly to these needs, supporting the dedicated young artists who work every day to excel in their crafts. Traditionally, the Encore Luncheon features one of Kinder HSPVA's Distinguished Alumni. A list of our past honorees can be found on this page.
Check out photos from the 2019 Encore Luncheon!