Because of you, Cabaret was a smashing success!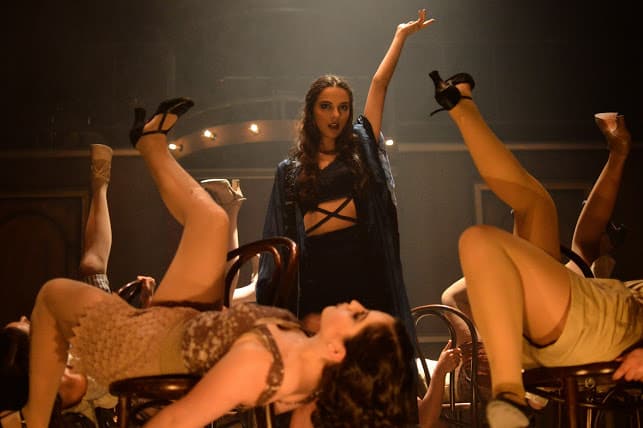 Photos by Elena Margolin (Theatre '18)
Did you know the Theatre Department could not produce a single show without your support of HSPVA Friends?
HSPVA's 2017-2018 Tommy Tune Awards submission, Cabaret, benefitted from technical direction, professional musicians—including Wiley DeWeese (Instrumental '10), who made his Broadway debut conducting Amélie this year—costumes, incredible lighting, and box office support provided by HSPVA Friends.
Your generosity helps propel HSPVA Theatre students to the top of their field. College representatives are reporting that HSPVA Theatre students have never been better prepared!
Check out more photos from Cabaret!