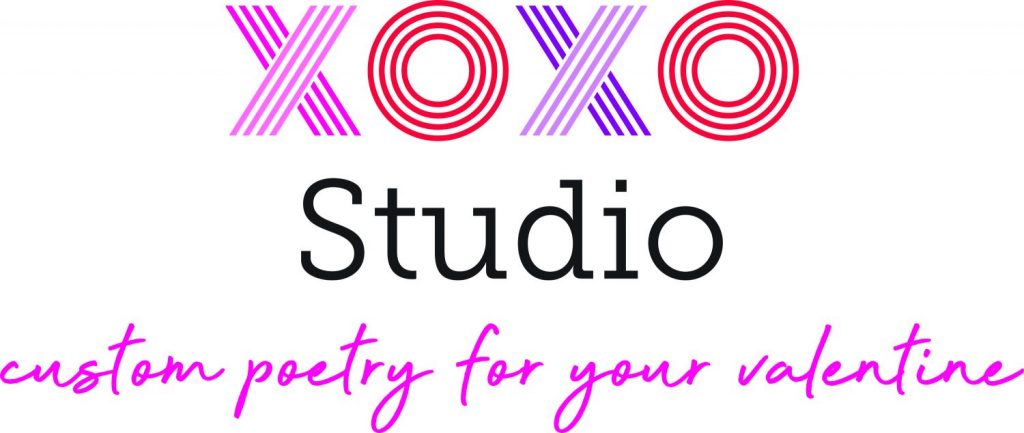 We are proud to announce a debut program for Valentine's Week 2020: the XOXO Studio!
The XOXO Studio is the first fundraiser that exclusively supports Kinder HSPVA's Creative Writing Department, and it's been a runaway success thanks to our dedicated students, parent volunteers, and generous corporate sponsors.
Here's how it works: A team of Creative Writing students travel to a sponsor's office building, where they operate a festive pop-up poetry studio in a high-traffic area during the lunch rush. Then the building's clients and tenants can request made-to-order poems dedicated to their sweetheart of choice!
"I love that the entire project was so well received by everyone!" said Carol Watson of Brookfield Properties, which hosted the XOXO Studio on Tuesday and Wednesday. "I have shared with leadership here and they think it's great what you created with the students, and appreciate how it touched them and our tenants." The Studio's other inaugural hosts were TransWestern's Four Oaks Place in the Galleria, and Cameron's Management at the Niels Esperson building downtown. One anonymous Studio client said, "I just wanted to let you know how amazing the valentines cards were. That was SUCH an AMAZING idea and we all loved it! I just wanted to send you a note to say thank you for doing that – what a wonderful thing and the students and staff were so friendly!"
The Studio creates custom, one-of-a-kind poetry for a Valentine's Day card. To get your card, all you have to do is fill out a simple order form with a few key facts about your Valentine. Then, the amazing Kinder HSPVA creative writing students write on the spot poetry, which is printed and paired with a hand-lettered calligraphy envelope.
The pop-up spread smiles and Valentine's tidings both downtown and in the Galleria this year — some recipients were even moved to tears when they saw the poem written for their loved one!