Please join us for the 2019 MusicFest,
celebrating 48 years of Spaghetti Suppers!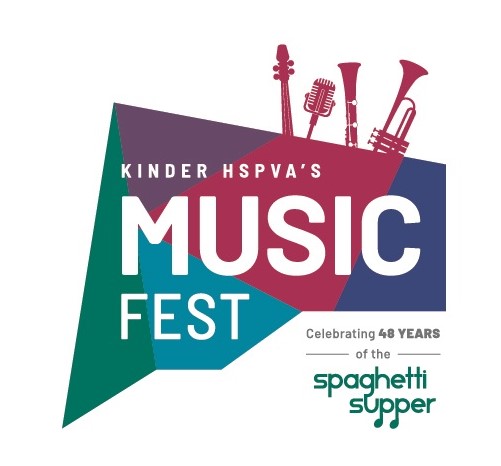 Thursday, October 24th, from 6:00 PM to 9:45 PM
About MusicFest
MusicFest is all about honoring the spirit of Spaghetti Supper, the primary fundraiser for Kinder HSPVA's Music Departments, while accommodating the new spaces and potential of the downtown campus!
New Name: Keeps the focus on the MUSIC! (Not the food!) Did you know "MusicFest" is an HSPVA legacy brand? For 20 years, MusicFest was THE benefit concert for the school.
New Neighbors: A clear name will attract downtown residents and workers who are already excited about supporting their fun new neighbor – us! Their support will ease the fundraising burden for parents.
New Ticket Levels: You asked for more options – you got it! We will offer a base ticket for concerts only that doesn't include food to help keep catering costs down.
New Time: To make parking downtown easier and cheaper, the event will be shorter and later.
New Menu: Gourmet street tacos with all the extras – guac, queso, and more!